Chug
is a character played by
Brer Bear888
.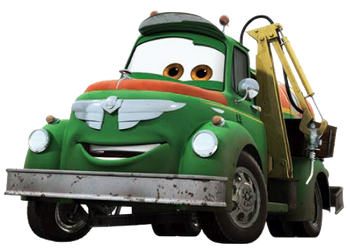 About him
Edit
He is a very funny and friendly truck.
Where did we saw him?
Edit
He is one of the main characters in the Planes films.
Dusty Crophopper- Best friend.
Dottie- Friend.
Skipper Riley- Friend.
Sparky- Friend.
El Chupacabra- Friend.
Mayday- Friend.
Ripslinger- Biggest enemy, because of what he did to Dusty.
Ned- Enemy.
Zed- Enemy
"Ballistic!"
"There's nothing better than dying while doing what you love most."
"But... you're a plane."